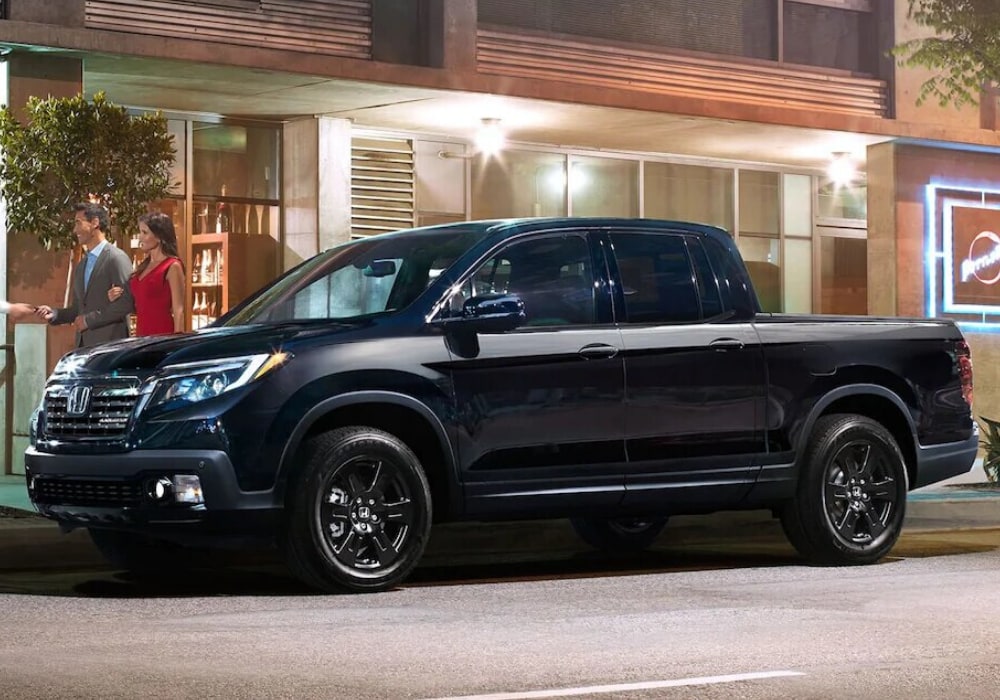 *2020 Honda Ridgeline Black Edition trim shown.
In the world of pickup trucks, there's nothing out there quite like the upcoming 2020 Honda Ridgeline. While details were scarce for some time, we now have in-depth insider information with a few key specs to share regarding the new Honda Ridgeline. In this article, we will look at what makes the new 2020 Honda Ridgeline special. This will include the various trims, engine options, towing capacity, exterior, interior and updates for 2020.

View New Honda Ridgeline Inventory


2020 Honda Ridgeline Release Date
We anticipated that the 2020 Honda Ridgeline would release in early 2020 and we were right on the money. We thought we could see this new Honda truck before the end of 2019 but it was too good to be true. The 2020 Honda Ridgeline officially released in January 2020. It was a long wait but we are held on strong and exercised some of that "patience" that people claim to be a virtue. It totally paid off.


2020 Honda Ridgeline Trims & Configurations
With the final information on the 2020 Honda Ridgeline configurations now available, we see that the Honda Ridgeline trim levels have changed. For 2020, Honda has dropped both the RT and RTL-T trims completely for a total of 4 trim levels instead of 6. The new base model Ridgeline is the 2020 Honda Ridgeline Sport. Standard features included push-button start, a rearview camera, two USB ports, Bluetooth, five-inch display, and a seven-speaker sound system. The Honda Ridgeline RTL comes with tri-zone automatic climate control, remote engine start, a one-touch power moonroof, heated front seats, and leather upholstery. Next up is the 2020 Honda Ridgeline RTL-E with standard all-wheel drive, navigation, satellite radio, in-bed sound system, Android Auto, Apple CarPlay, and eight-inch infotainment touch screen. The 2020 Honda Ridgeline Black Edition trim tops off the lineup and has some unique styling features along with specialized Black Edition accents and trims shown in both the exterior and interior design accompanied by red ambient LED lighting.


2020 Honda Ridgeline Price
The price ranges for the upcoming 2020 Ridgeline have finally been released. We didn't expect many price changes and it appears that the prices will remain close to the 2019 model. A new 2020 Honda Ridgeline starts at $33,900 for the base Sport trim. The new Honda Ridgeline RTL starts at $36,670; and the new Ridgeline RTL-E starts at $42,020. For the highest trim level, a new 2020 Honda Ridgeline Black Edition has a starting price tag of $43,520. 


2020 Honda Ridgeline Exterior Dimensions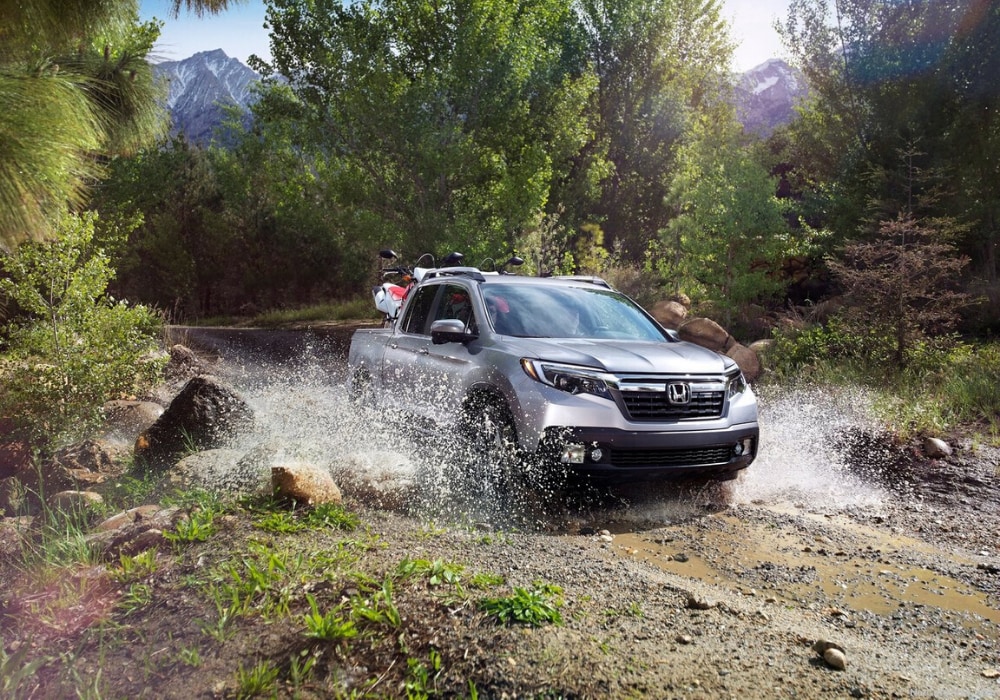 The 2020 Honda Ridgeline has a 63.6″ bed with total measurements of 210″ L x 79″ W x 70-71″ H. The 2019 Honda Ridgeline was produced in 7 exterior color options, which we expect to roll over into the 2020 model year. You should be able to choose a Lunar Silver, Modern Steel, Crystal Black, Obsidian Blue, Deep Scarlet, Forest Mist or Platinum White Honda Ridgeline.


2020 Honda Ridgeline Performance & Reliability
If the 2020 Honda Ridgeline reliability remains the same, you can expect a rugged capable pick up truck. We will see a 3.5L V6 engine that pumps out 280 horsepower with 262 lb-ft. of torque paired with a 6-speed automatic and standard FWD (front-wheel drive). All-wheel-drive (AWD) is optional on the Sport and RTL Ridegline trims. AWD comes standard on the RTL-E and Black Edition trims. The available i-VTM4 AWD system from Honda includes 4 unique modes to help you conquer snowy, sandy, and muddy terrain. This new Honda truck receives 19/26 mpg with front-wheel drive and 18/25 mpg with all-wheel drive.


2020 Honda Ridgeline Towing Capacity & Guide
The new 2020 Honda Ridgeline features the same engine as 2019, which means we should see the same towing capacity of 5,000 pounds. Built for the long haul, AWD trims are integrated with a 7-pin connector to put your mind at ease. That's enough to take the boat or camper away for the weekend with the family. You should always avoid towing far beyond your maximum capacity as you could damage your beautiful new Honda truck.


2020 Honda Ridgeline Interior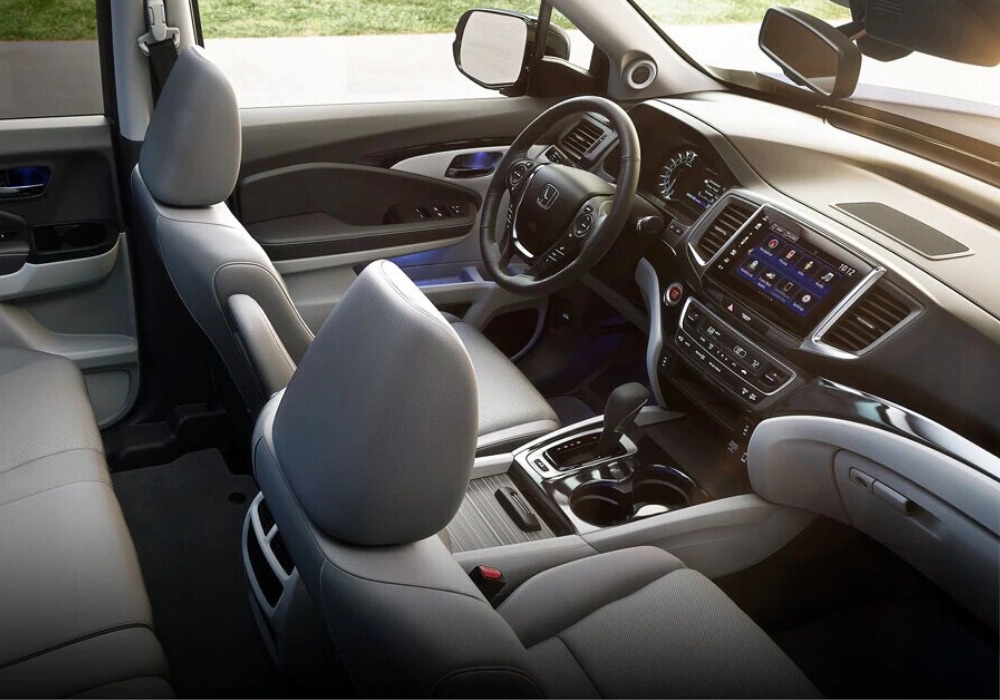 The new Honda Ridgeline interior features enough room for five occupants. In addition, the 2020 Honda Ridgeline has plenty of storage space in the cabin. You can put your golf clubs under the rear seats or flip them up to hold larger items. Standard features on all configurations include a seven-speaker sound system, two USB ports, a five-inch display, Bluetooth, and push-button start.


2020 Honda Ridgeline Reviews
Since nothing has changed, we can look at the safety ratings from the 2019 Honda Ridgeline to get an idea of what to expect. The 2019 Honda Ridgeline received a five-star safety rating from the NHTSA. In addition, it was labeled a Top Safety Pick by the IIHS. We are still waiting to hear what the top publications have to say about the new model after they do a Honda Ridgeline test drive.


2020 vs 2019 Honda Ridgeline Changes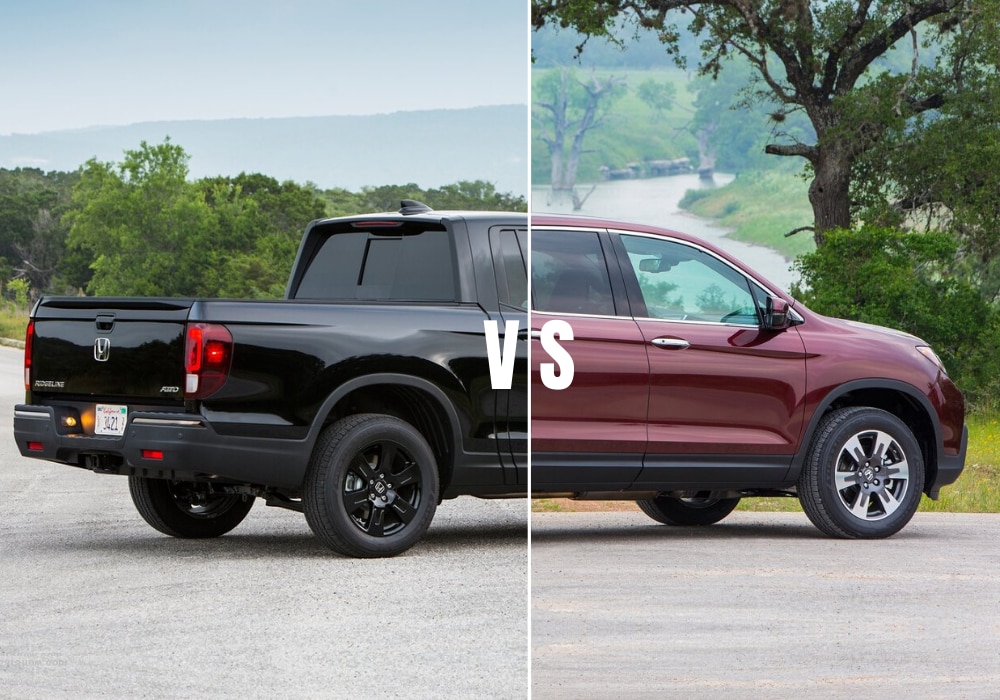 The first-generation Honda Ridgeline (2006-2014) lasted for 8 years with minor changes between those years before kicking off the second-generation (2017-present) with a fresh redesign. As we continue the second-gen Ridgeline in 2020, there shouldn't be many significant changes to expect with the new Honda Ridgeline other than a restyled grille. Other than that, it should contain the same performance and style as the previous 2019 model year.


New Honda Ridgeline: Possible Hybrid or Type-R Variant?
We heard some "news" that the 2020 Honda Ridgeline might come with a hybrid variant, but those rumors seem to be deemed inaccurate as of now. If a Honda Ridgeline Hybrid actually does come to fruition, this truck would likely have a 2.0-liter four-cylinder engine with two electric motors similar to the Accord Hybrid. However, we would anticipate that if a Ridgeline Hybrid gets produced, Honda would develop a unique hybrid powertrain that delivers more power and performance than what is currently offered; that way the Ridgeline doesn't sacrifice any performance in the half-ton truck segment with an increase in efficiency.
As far as a 2020 Honda Ridgeline Type-R goes, this has been a rumor for many years now, but nothing has come to pass. This could be our lucky year but only time will tell. However, there is a Ridgeline Baja Race Truck powered by a 550hp, 3.5 twin-turbo V6 engine produced by Honda Performance Development. Since this Honda Racing truck uses a lot of the same elements as a production Ridgeline, the Baja Ridgeline performance specs is something to get excited about if the production Ridgeline ever gets a performance-tuned variant.


Ask Us About the 2020 Honda Ridgeline
New Honda Ridgeline for Sale in Glenwood Springs, CO