If the time has come to buy a new compact SUV, you will want to evaluate the differences between a 2019 Honda CR-V and a 2019 Nissan Rogue. At Phil Long Honda in Glenwood Springs, we want you to get the best deal possible. Further, we want to make sure you have all the information you need to make a wise choice. That's why we've created this in-depth guide to compare a Honda CR-V vs Nissan Rogue. Let's take a closer look at what each SUV offers.
2019 Honda CR-V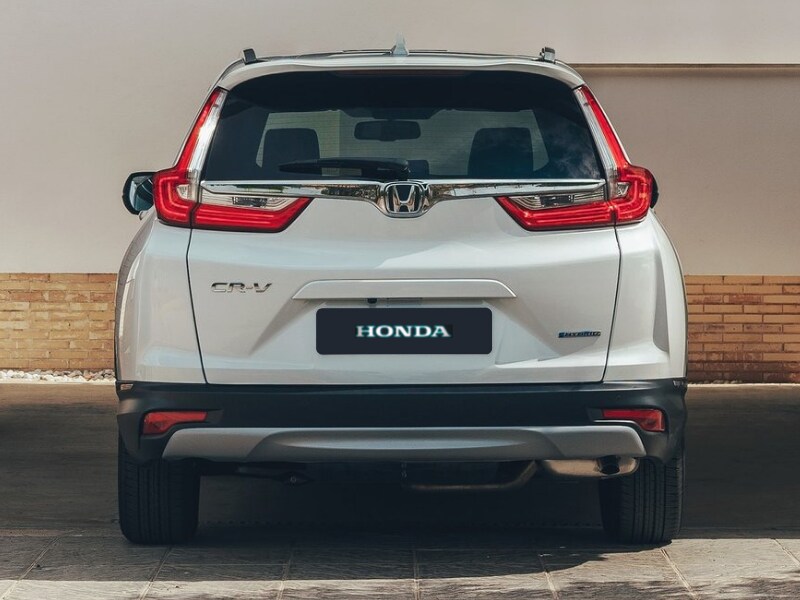 CR-V Price
The 2019 Honda CR-V starts at just $24,350. That's a reasonable price considering everything that comes with this SUV. If you prefer the top of the line model, you can expect a base price of $32,750.
CR-V MPG
With a CR-V that comes with front-wheel drive and the 1.5-liter turbocharged four-cylinder, you can expect EPA-ratings of 28/34 mpg. Upgrading to the all-wheel-drive model adjusts these numbers to 27/33 mpg. The 2019 CR-V Hybrid is estimated to get 39 mpg combined for the FWD and 37-38 mpg combined for AWD.
CR-V Cargo Space
There's plenty of room for all your gear in the new Honda CR-V. You will find 39.2 cubic feet of space with the back row up and 75.8 cubic feet when you put those seats down. There is more space in the CR-V with the seats down translating to more passenger room in the back row.
CR-V Seating Capacity
There is room for five people to fit comfortably in the 2019 Honda CR-V. Total passenger volume measures 102.9 cubic feet. There is more space in the CR-V for back seat passengers but slightly less room in the front.
CR-V Safety Ratings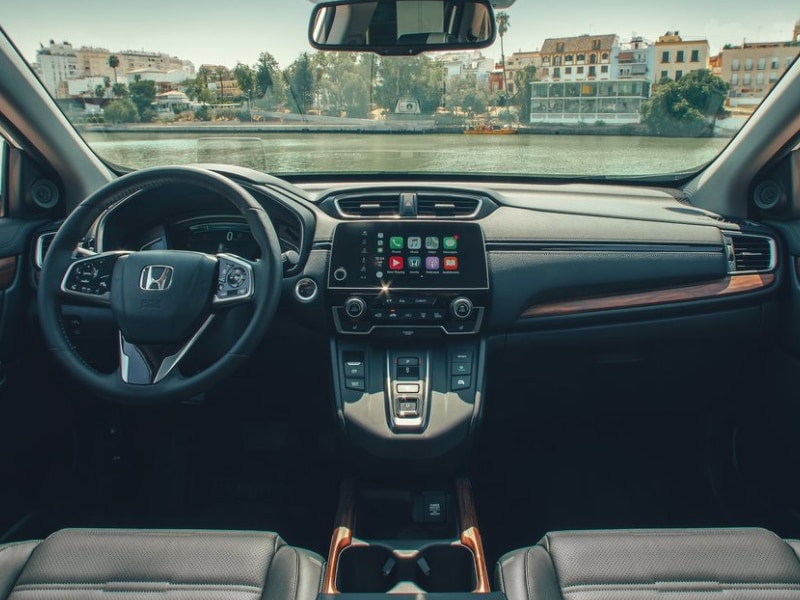 Honda is known for high levels of safety and the CR-V is no exception. The IIHS labeled it a Top Safety Pick and the NHTSA has not rated the 2019 CR-V but gave the 2018 5/5 stars overall. All models also receive a standard rearview camera for additional peace of mind.
CR-V Reliability
The CR-V features a base 2.4-liter four-cylinder engine that produces 184 horsepower. There's also an available 1.5-liter turbocharged four-cylinder with an output of 190 horsepower. Both of these are paired to a CVT that maximizes the power. Front-wheel drive is standard, but all-wheel drive is available. U.S. News & World Report ranked this model as the #1 Compact SUV.
CR-V Dimensions
The 2019 Honda CR-V measures 181″ L x 73″ W x 66-67″ H and features a curb weight of 3,307 to 3,512 pounds. It also has a payload capacity of 1,183 to 1,388 pounds and can tow up to 1,500 pounds.
2019 Nissan Rogue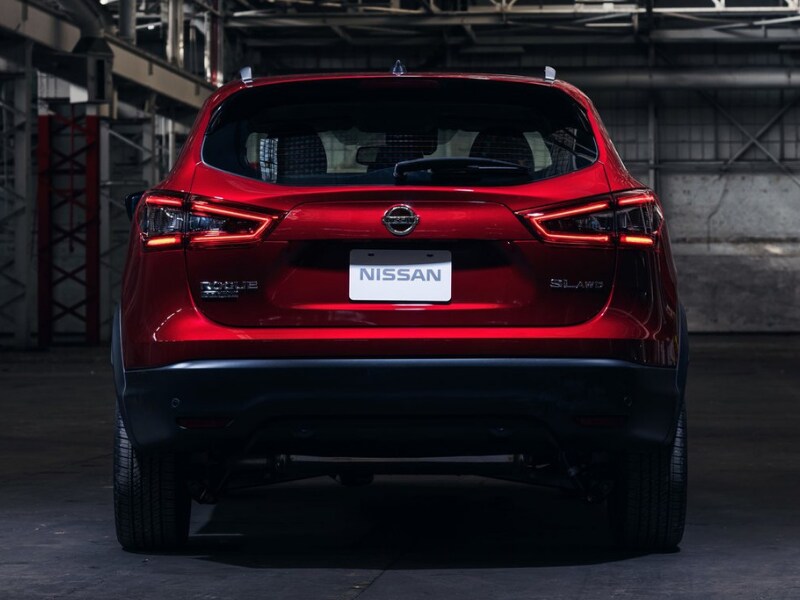 Rogue Price
You will find that the 2019 Nissan Rogue starting price is comparable to a CR-V. The base model begins at $25,020 with the highest trim starting at $31,490.
Rogue MPG
A front-wheel-drive Nissan Rogue provides 26/33 mpg according to EPA ratings. Upgrading to an all-wheel-drive model causes that to drop to 25/32 mpg instead. The 2019 Rogue Hybrid achieves a 34 mpg combined for the FWD model and 33 mpg combined for the AWD.
Rogue Cargo Space
While the Nissan Rogue has slightly more cargo room behind the back seats at 39.3 cubic feet, there is less when the seats go down. In fact, owners only receive 70 cubic feet of space with the seats folded. Overall, there is less cargo space in the Rogue.
Rogue Seating Capacity
The 2019 Nissan Rogue seats five people. Prior to 2018, this SUV had a third-row seat, but the company dropped it in favor of maximizing utility space and passenger room. Total passenger volume is 105.8 cubic feet.
Rogue Safety Ratings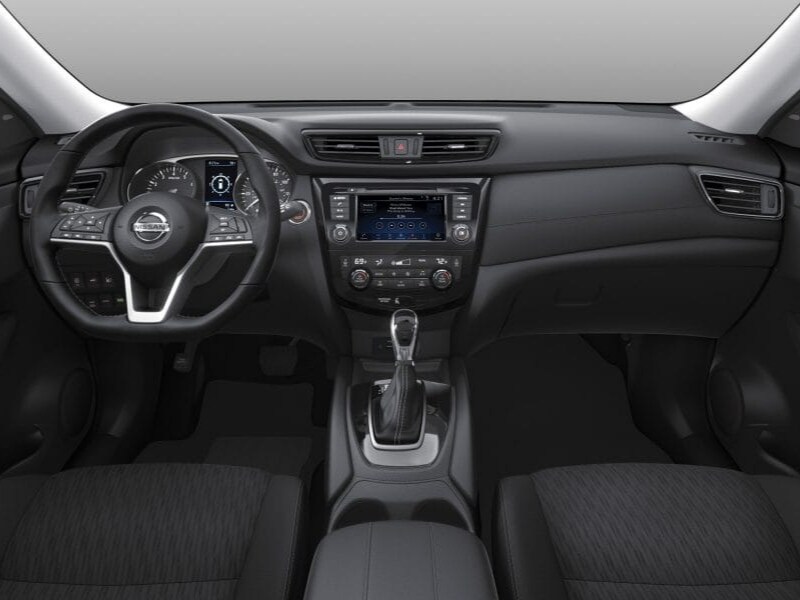 The IIHS awarded the Rogue with Good ratings in five crash tests and a Superior in the front crash prevention, but it only received Acceptable marks for headlights. The 2019 Rogue earned four out of five stars from the NHTSA for both the AWD and FWD models.
Rogue Reliability
The Nissan Rogue comes with one engine option, a 2.5-liter four-cylinder engine that produces 170 horsepower. It also comes paired to a CVT. Owners receive front-wheel drive as standard equipment but have the option to add all-wheel drive. Unfortunately, U.S. News & World Report ranked it as #12 in the top Compact SUVs list.
Rogue Dimensions
The 2019 Nissan Rogue measures 185″ L x 72″ W x 68-69″ H and features a curb weight of 3,454 to 3,660 pounds. It only carries a maximum payload of 900 pounds and can't tow more than 1,102 pounds.
Honda CR-V or Nissan Rogue?
It's clear to see in our 2019 Honda CR-V vs. Nissan Rogue matchup who the clear winner is. With more capability, higher reliability ratings, superior safety scores and powerful engine options, the new CR-V has everything your family needs. Stop by Phil Long Honda to find a new Honda CR-V for sale in Glenwood Springs that fits your needs. If you like what you see in the 2019 Honda CR-V vs. Nissan Rogue comparison, then you should consider a lease. It's a great way to save money while enjoying the latest lineup. We have some amazing CR-V lease deals happening right now on all 2019 Honda models, so stop by for a test drive today.
---
Other 2019 Honda CR-V Comparisons:
2019 Honda CR-V vs 2019 Toyota RAV4
---
2019 Honda CRV for Sale in Glenwood Springs
Make an Inquiry